Jaeheon Yi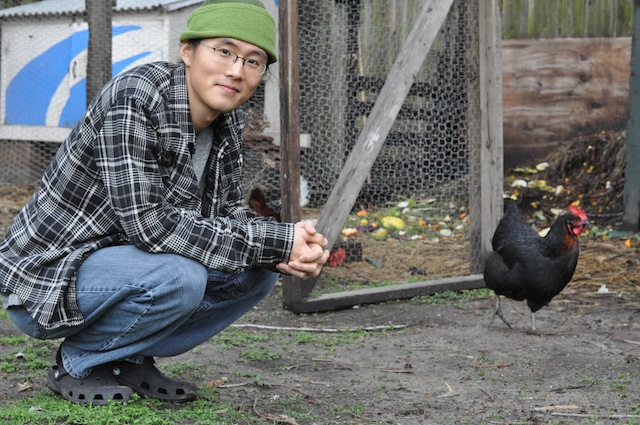 I currently work as a software engineer at Google, since March 2012.
Education
Ph.D., Computer Science, UC Santa Cruz (December 2011)
M.S., Computer Science, UC Santa Cruz (December 2009)
B.S., Computer Science, Yonsei University, Seoul, Korea (August 2005)
Research
Papers
Teaching
Teaching Assistantship

CMPS 203 Graduate Programming Languages, Winter 2009, Winter 2010

CMPS 104a Fundamentals of Compiler Design I, Fall 2010

CMPS 102 Introduction to Analysis of Algorithms, Spring 2009

CMPS 101 Abstract Data Types, Fall 2006

CMPS 12a Introduction to Programming, Spring 2008

CMPS 80s From Software Innovation to Social Entrepeneurship, Spring 2011
Industry
Internship

Microsoft Research, June~September 2010.

Incremental Computation in Concurrent Revisions.

With Sebastian Burckhardt, Daan Leijen, Tom Ball.

Google, Inc., June~September 2008.

Lock Annotations in DWARF.

With Le-Chun Wu, Cary Coutant, Brian Grant.

Google, Inc., June~September 2007.

Infrastructure Transfer Service.

With Emanuel Taropa, Sunita Verma.
Programming
Languages Used

Java, C++/C#/C, Python, Haskell, Bash
Memberships
Background
My home is Seoul, Korea. My general interests include science fiction, philosophy, Russian literature, and Astor Piazzolla's music. I've picked up some other interests too: bike fixing, playing fiddle music, and tea. I know computers can be made to do much more than they can now, and that is one of my motivations for pursuing research in computer science. I started graduate school in September 2006, and finished in December 2011. I really enjoyed my time in Santa Cruz, but I've now moved to San Francisco. Stay tuned!
Stuff to do in Santa Cruz!
Climb the moon rocks in the Bonny Doon mountains
Go tidepooling along the rocks next to Natural Bridges Beach
Take the train up to Felton with hundreds of fellow cyclists and bike down Highway 9!
Listen to friends play music at a tea house
Enjoy a soak at the local spa
Bike up to Bonny Doon -- a challenging ride! Try going up Icecream Grade or Smith Grade.
Learn some acro yoga
Watch shooting stars lying down at the beach
Buy fresh organic food at the Farmers Market
Enjoy the awesome view of Monterey Bay from campus
Contact improv on the beach
Have an organic beer at the local brewery - I like the Devout Stout
Bike to Monterey or Palo Alto
Mountain biking in the trails and along the ocean
Hike in the beautiful mountains, cross a stream while doing so
Walk along the beach and enjoy the sunset
Take a dip in the ocean
Have a barbeque in one of the parks
Contact
To email me, append my first name with @ and the cs.ucsc.edu domain.